If you've got a website for your business, one of the most important things to do is stay on top of current market trends in online outreach. It will keep you abreast of what's new, how people are behaving on the web, and what you should be doing in order to best reach them.
Here at 6Ninety9, we're always following these trends, and we do the work of synthesizing that research so you don't have to.
So just to keep you up to speed, here are 9 new website design stats to get your finger on the pulse of online marketing in 2022.
Mobile Web Design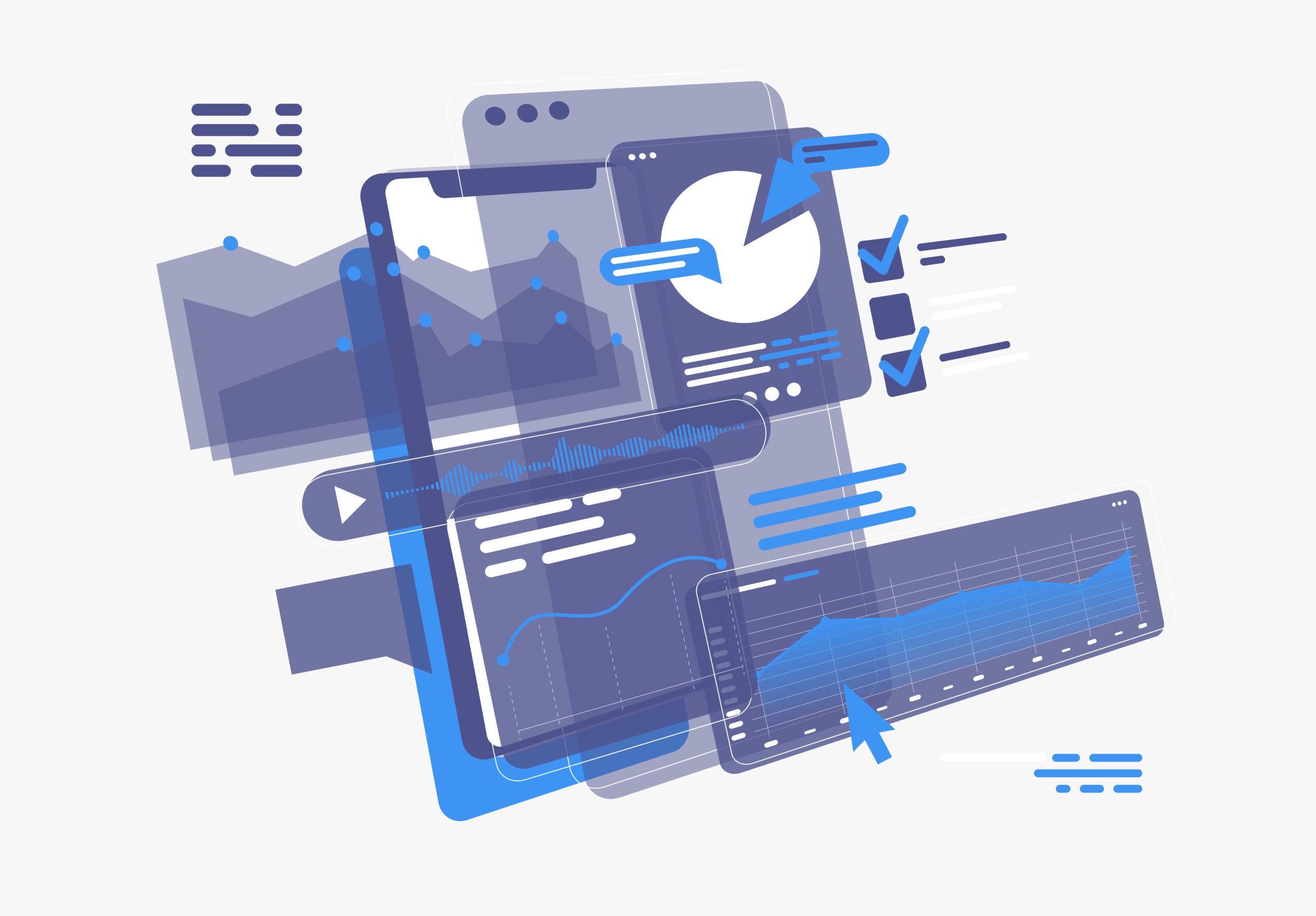 We've constantly stressed the vital importance of mobile design to your online marketing strategy.
The vast majority of internet users throughout the world use their mobile devices to go online, whether it be smartphones, tablets, e-readers, Apple Watches, etc.
If your website isn't well-equipped to be properly laid out in this format, you're missing a major opportunity and even rendering your site irrelevant.
To drive this point home, here are some of the latest stats regarding mobile websites:
According to Statista, 8 percent of website traffic worldwide came from mobile devices in the first quarter of 2021, an over four and a half percent increase since 2017.
50% of smartphone users prefer using a brand or company's website to downloading an app based on research from Google and Ipsos. This may help you decide if creating a mobile app is right for your business.
Having a site that loads one tenth of a second faster can result in an 4% increase in conversion rates, this from tax services and advisory thinktank Deloitte.
For a complete guide to creating a mobile-ready website to become accessible and relevant to this vast amount of internet users, check out our ebook, available now.
Responsive Web Design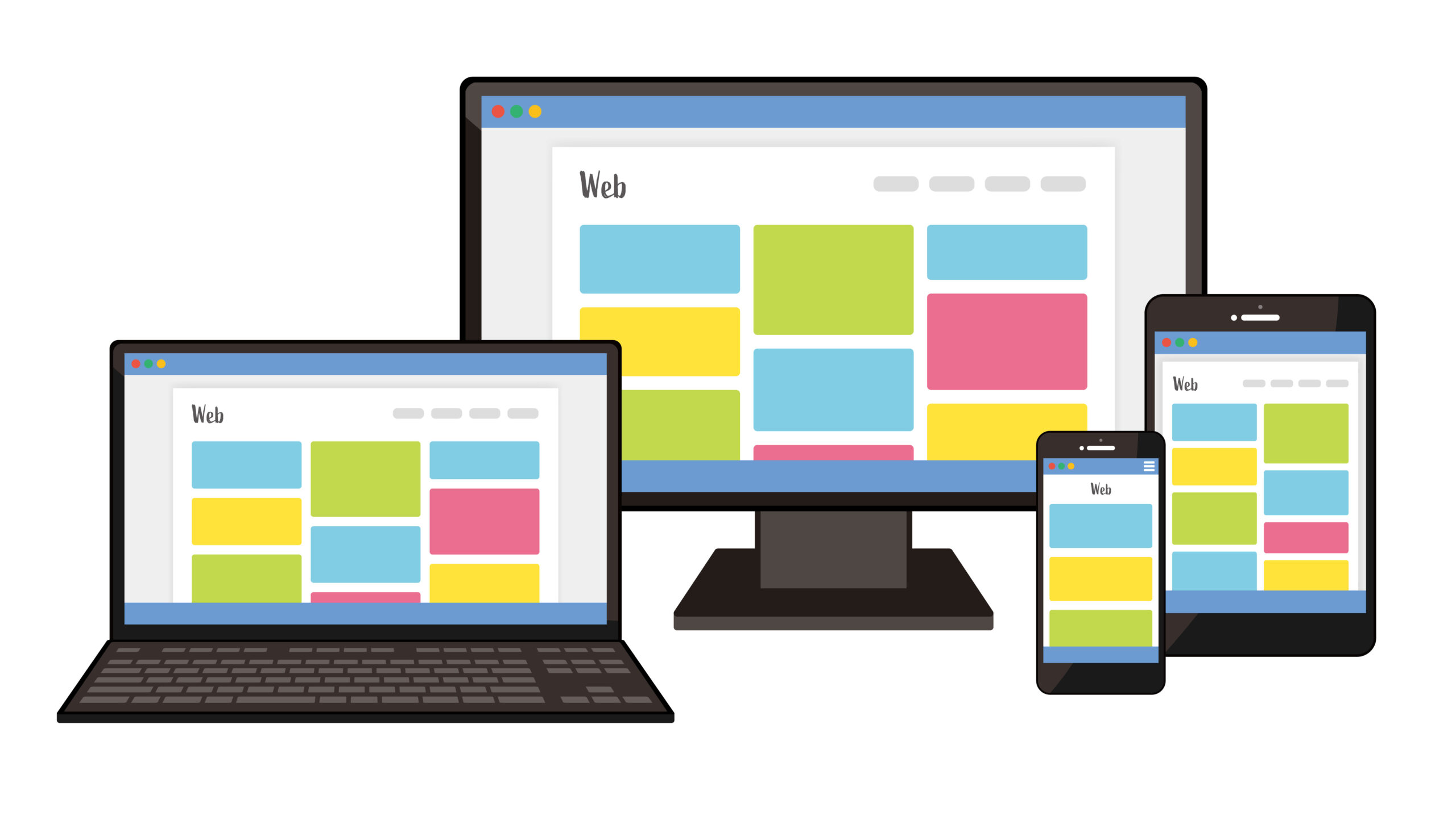 The quality of responsiveness is centrally important to how capable your website is of being relevant to most internet users as stated above.
What it means to be responsive is that your design is adjusted to be aesthetically and functionally conducive to a variety of different devices and platforms – regardless of the size and proportions of the screen it's being displayed on.
This includes elements such as fluid grids, flexible images, relative sizing, and hamburger menus.
To show just how important responsive web design is, consider our next three stats:
1% of web designers consider the top reason users leave a website to be unresponsive web design, according to GoodFirms.
The same source reports that 8% of web designers redesign sites primarily due to "not being responsive on all devices."
Web Performance Guru shares that if a website's design is unresponsive, most users will only try to access it twice before moving on. For the best results, you'd better make sure you give them access the first time.
More information about how to create responsive web design is also available in our ebook.
The Web Design Industry
Finally, monitoring overall industry trends in web design is vital to the life and health of your web platform catalog.
How the industry is composed, how large it is, how it is being conducted and where it is moving will tell you what you need to know in terms of making your web marketing approach as successful as possible.
To help you get started, check out these three industry stats:
In the next ten years, the number of web designers in the field will increase by almost 26 thousand, according to Statista.
The employment rate in the field is expected to grow by 8% in the same period, according to the US Bureau of Labor Statistics.
As of May 2020, the median annual wage for web designers and developers was $77,200 according to the same source. This means that half the earners in that occupation earn more, while the other half earn less. This can give you an idea of the values on the market, and what is right to pay for your web design.
In all, the state of development of the web design field in terms of both the trends in usage and in creation is of the utmost importance to you as an entrepreneur, regardless of what field you're in.
The 21st century is an age of the digital, and if you want your business to thrive, you have to know how to market yourself in that realm.
Keep following this blog for more indispensable information to help your web presence flourish.