So you decided to start a business. Great! You've taken your first step into a larger world. Here at 6Ninety9, there is nothing we advocate more than being your own boss and taking control of your own destiny.
But… what now? How exactly do you get started? What do you do? If you're new to the business world, this may seem like a daunting and overwhelming undertaking. Luckily, we've got you covered. We prepared this primer of the essential steps you should take as you dive into making your business dream a reality.
#1: Conduct market research
One of the 9 Steps for Starting a Business is market research. If you're entering a particular market, in order to get your footing, you have to get a sense of the industry and where it stands at the present moment. What is the market like in 2022? What's the supply and demand? Is it a market that's growing, or stagnating? Asking these smart questions and looking for complete and honest answers will give you a sense of whether it's the right time to move forward, how to proceed, or even if your idea is a good one in the first place.
#2: Write a business plan
Next step no matter what kind of business you're planning on building is to write a well-thought out, well-structured business plan. This will give you a clear path to follow as well as tell prospective investors what is exciting and different about your business, and why you're convinced it will succeed. To get an idea of how to get this started, you can find many great templates online.
#3: Get funding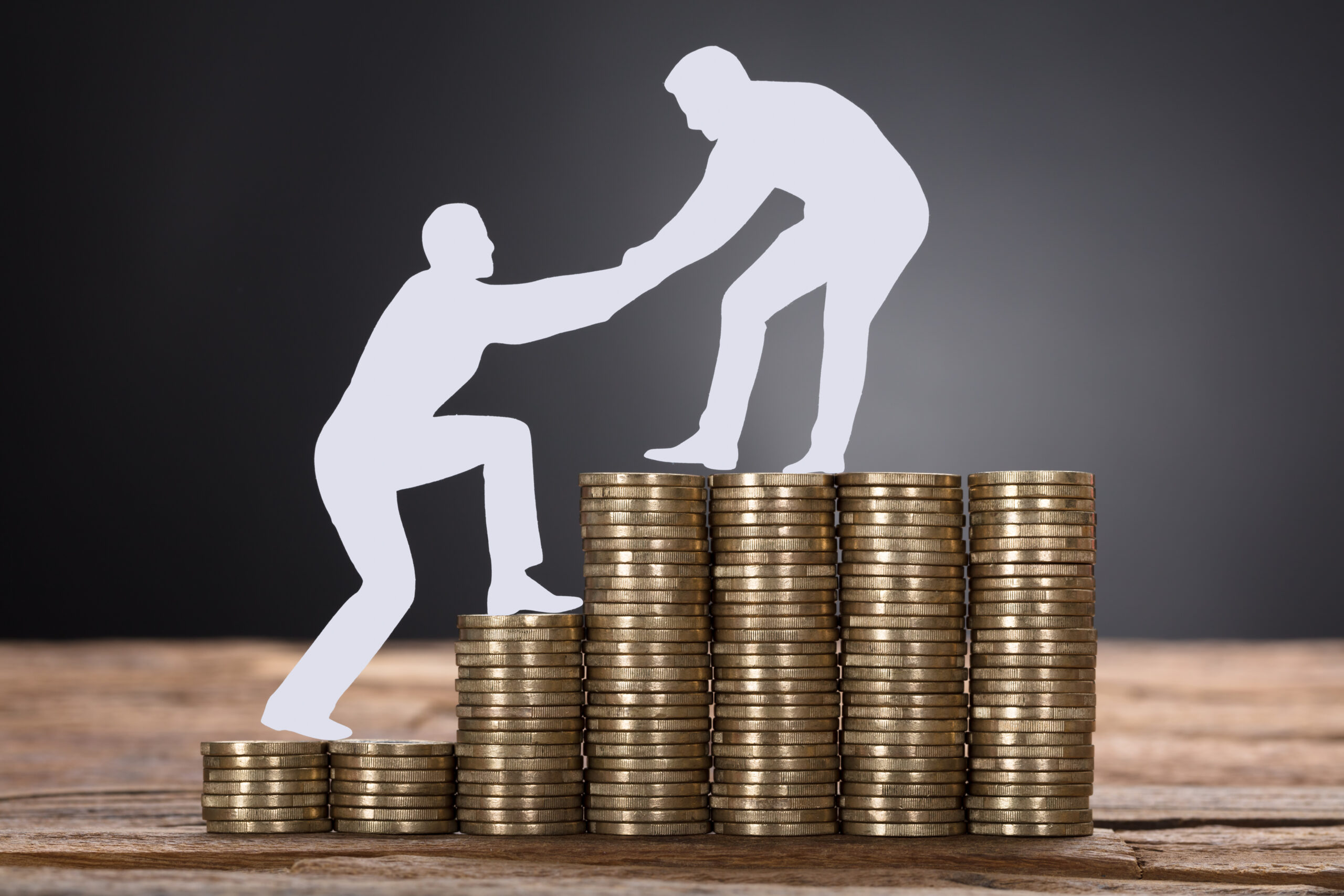 We know this part is easier said than done. Finding the capital to fuel your business idea is often the biggest hurdle to clear in taking it from the theoretical to the actual. But don't despair. There are more ways than ever to get seed capital, from investors to loans to crowdfunding. Here are some great ways to get started.
#4: Pick a location
If the business you're looking to start is of the brick-and-mortar variety, you need to think about where to plant your base of operations in order to attract the most business and hit the ground running. Does your city have a busy commercial district? Are you offering something that would be particularly popular among college students? Is it a neighborhood mom and pop shop? Think about where to situate your physical location in such a way as to optimize its visibility and accessibility to the public.
On the other hand, if you're planning on starting an online business, think of it as the same principle, adapted to the online arena. How can you be most visible to the audience you want to reach? What other media do they use? What social networks do they frequent? This becomes a larger question of your marketing strategy, the beginnings of which should be expounded in your business plan.
#5: Choose a structure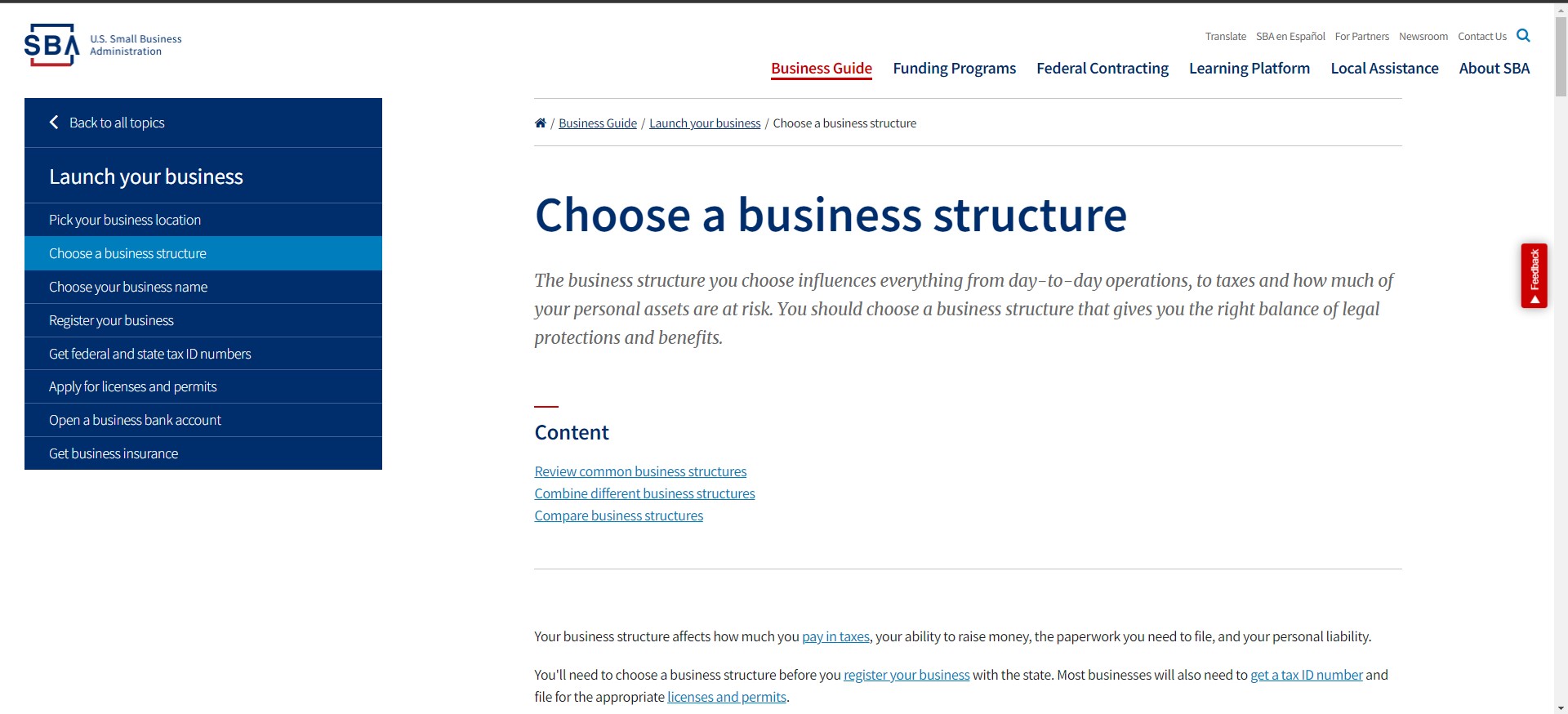 Not all businesses are the same. Each one is built in a particular manner in order to serve its particular needs. The structure of your business will have to follow the logic of how best to set yourself up for success, and follow through on that strategy. It will also have implications on your business registration requirements, how much you pay in taxes, and your personal liability. You can find guidelines on how to choose a legal structure for your business here.
#6: Choose a name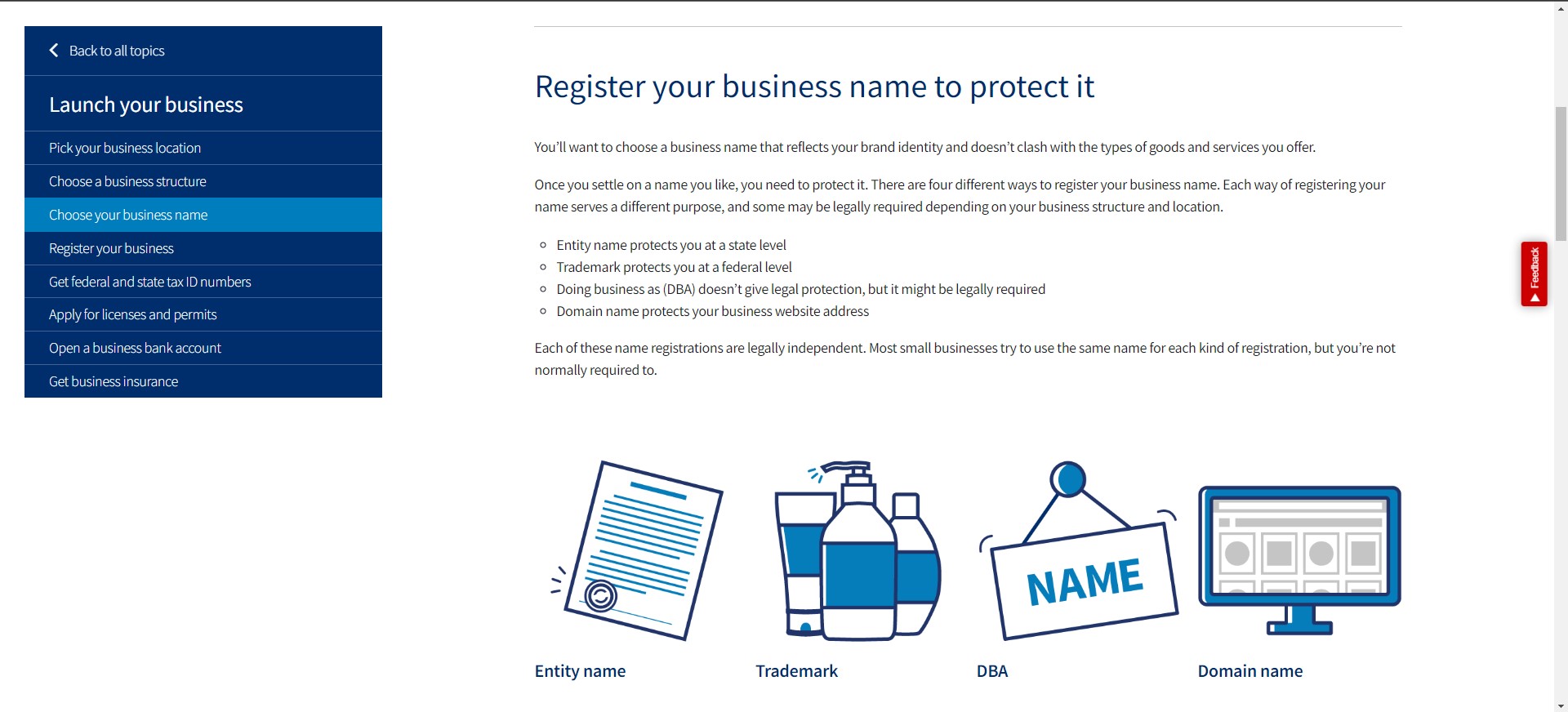 The name of your business is not incidental. It is basically the most essential piece of marketing you will ever do. Your branding has to simultaneously tell people who you are and what you do/offer, as well as hook them in and make them excited to come and check it out. You also have to be careful to make sure your business name is original, not just to distinguish yourself, but also to avoid any copyright issues that could land you in unwanted legal difficulties. Here are some tips to help you find the perfect one.
#7: Get registered
Now it's time to make it official. The next thing you have to do is register your business with the federal and possibly state government. This will make your name legal and protect your brand, and also make sure you're squared away with the IRS. To learn exactly how to do this, consult the IRS home page.
#8: Get federal and state tax IDs
When you get registered, you'll get an Employer Identification Number (EIN). This is like a social security number for your business. You'll use it for many important purposes as you go about running your business, like opening a bank account and paying taxes. Some states also require you to get a state tax ID. Learn how to do this here.
#9: Get any necessary licenses and permits
Depending on the type, scale, physical location (if any), and state of operation of your business, you will have a given set of licenses and permits that you have to apply for and hold. This will ensure that your business keeps running smoothly by staying compliant with the law. It will also give you peace of mind knowing that your business is fully official and on the level. To find out which licenses and permits you need, click here.
BONUS: Create a website and make a Google Business listing
Once you've got all the fundamentals out of the way and your business is truly up and running, you can get into the deeper tasks of making it grow and thrive, staying ahead of the market trends and maximizing your impact with the broadest layer of your target demographics.
We've previously stressed the importance of having a website for your business as well as making sure you have a Google Business listing. These are essential tools to scale your business, making sure it's on people's radar and in their minds. They allow prospective customers to find you and know what you do.
These things also constitute essential credentials in today's world: customers don't tend to trust a business that doesn't have a website, that they can't find on Google or that isn't claimed on Google Maps – it just seems less legitimate and professional.
6Ninety9 is your one stop shop for these and many other services. Visit our homepage for a consultation to get started. Meanwhile, keep following us to learn all the best tips and tricks to take your business from real, to great.