In 2022 a business's website is like its home base, and the tools it uses to maintain that site are like its private arsenal. If you don't have the right tools on your side, you're not setting yourself up to succeed. 9 Management Tools Every Small Business Needs
But what are the right tools? With so much out there, trying to figure out how to get started can be a bit overwhelming. That's why we've assembled this quick list to serve as a web management tools primer. Here are 9 of our top picks for every small business's needs. 
#1: WordPress
 
We've talked at some length in the past about why we choose WordPress for all our web development and management. The variety of features, themes, and SEO options it offers are second to none.
But perhaps most importantly, its wide breadth of plug-ins makes it arguably the most versatile web development system in the world today. 9 Management Tools Every Small Business Needs
By fleshing out your account with whatever plug-ins you need to fulfill your exact vision, you can literally turn WordPress into a personalized content management system, giving you the ability to do virtually anything you can imagine in a website. 
First and foremost, if you're in the web management game, WordPress is utterly indispensable, that is why it is number 1 on our list of 9 Website management tools every small business needs.
#2: Yoast
 
One such WordPress plug-in that can instantly jumpstart its capabilities and usefulness is Yoast SEO. Yoast is 100% free to start, and takes charge of such important SEO functions as keeping your content fresh with regular update reminders, delivering data reports and scanning your content for readability. Once you've gotten started, you can also choose from a number of premium upgrade options.
#3: Google Analytics
 
When you talk about analyzing your site's data to optimize traffic and marketing, the first name that comes up is Google Analytics. It's a mainstay of internet marketing, and with good reason.
Google Analytics is completely free to use, compatible with WordPress, reliable, and highly versatile. It provides you with extensive documentation and deep knowledge bases. It also boosts your SEO by providing a variety of testing tools.
#4: G Suite
 
Google Analytics isn't the only Google app that's broadly compatible. In fact, their entire catalog is open to use and absolutely essential to any small business owner.
G Suite (formerly Google Apps) comprises that entire catalog, and includes Gmail, Google Docs, Google Drive and Google Calendar. Every one of these applications is fundamental in maintaining communication, storing vital information and organizing the duties of your web management team.
No office should be without G Suite, and to give your business the start it needs, make sure you've got these bows in your quiver.
#5: Remarketing Tags (Facebook, Google, etc.)
 
Remarketing tags can be inserted into your website code to add your visitors to a list of potential customers to re-engage with, who you can then target with ads for your business.
You can add tags to receive ads with such marketing giants as Facebook, Google, and others.
This is a creative and highly effective way of marketing your business online, and you can continue doing it for as long as your website or apps are live.
#6: Hootsuite
 
One of the toughest but most essential things to maintain in your digital media presence is consistency. If you're not releasing fresh new content on your social media platforms on a regular basis, you'll lose your audience base and relevancy, and your web marketing strategy will fall by the wayside.
What makes it so difficult to remain consistent is that you're busy with ten million other tasks that demand your attention to run a business. That's why it makes things infinitely easier to have a scheduling tool.
With Hootsuite, you can integrate with all the most popular social networks you should be engaged with, including Facebook, Twitter, Instagram, MySpace and FourSquare, and prepare an entire slate of posts ahead of time to be released at scheduled times during the most vital peak hours.
You can get everyone working on your social media strategy on the same page working from a preset plan, consolidate your entire social media program across all platforms to be managed from one location, and instantly see every mention or complaint that your team needs to address, making it easy to keep your reputation high.
This is easily one of the most critical tools you should have on your side as a business owner in the internet age, and absolutely should not be missed.
#7: Mailchimp
 
Another topic we've covered previously is the importance of email marketing, and it's not without reason. Email marketing is one of the most exponentially fruitful marketing endeavors you can commit to, showing a rate of return of 36 times your investment.
That means email marketing tools are crucial to the success of your overall digital marketing strategy, and Mailchimp is the most trusted name in that game. It offers scheduling, a variety of templates, social media integration, and newsletter composition. As you prepare yourself to embark on this paramount aspect of your marketing plan, equipping yourself with Mailchimp is the best way to go.
#8: cPanel
 
cPanel is a Graphic User Interface, which you can use to publish pages, create email accounts, and manage domains. It can also be used with other apps such as WordPress, and assists in maintenance and backups. This is a good supplemental tool to hold, and can help beef up your artillery when you need it the most.
#9: WooCommerce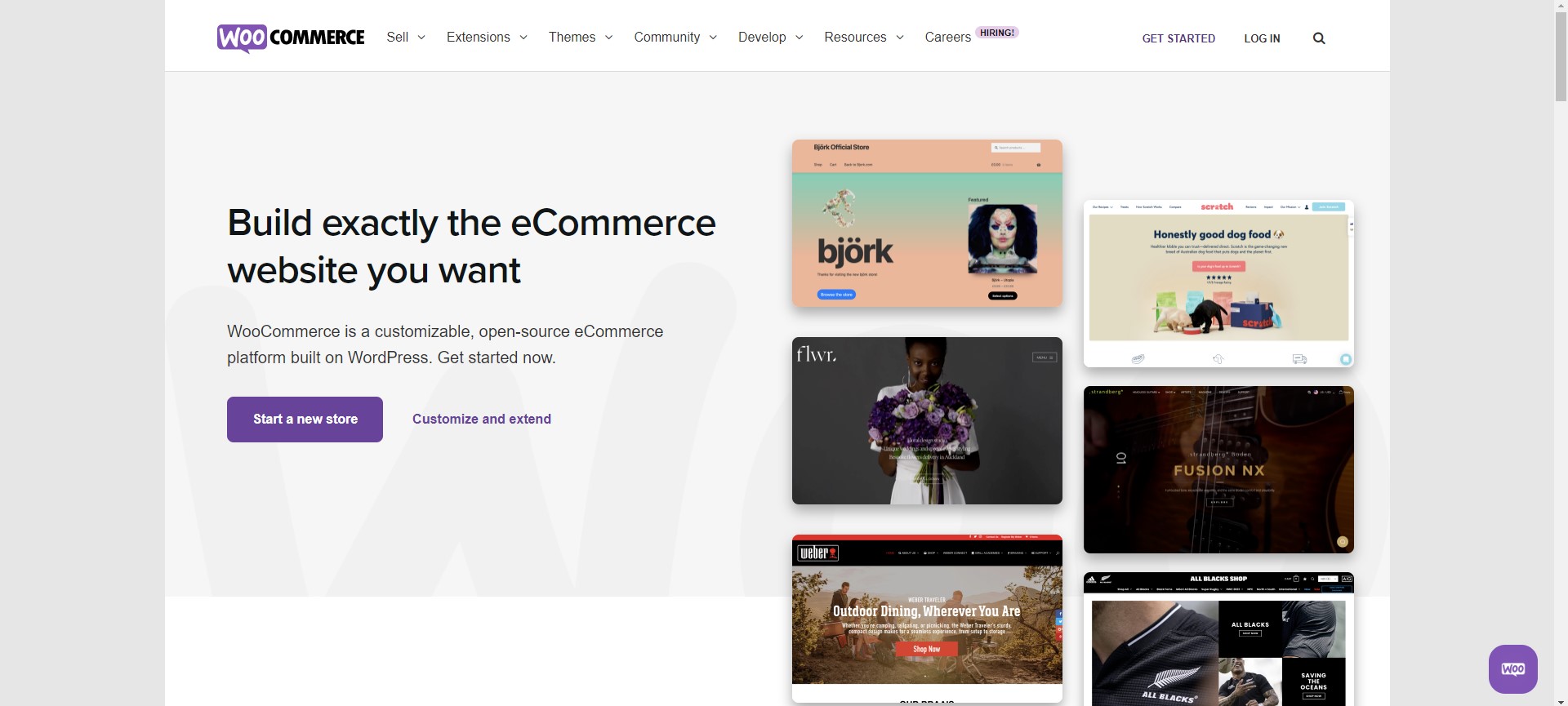 WooCommerce is another great WordPress plug-in, and is the most popular ecommerce application on the market today. Again, it is completely free, scalable, secure, and search engine optimized. Manage your sales, payment, shipping, and more with the ease of automation.
With this web management starter kit on your side, you can be ready to let your business take off – and before you know it, you'll be growing it to the next level. That's when you'll want to choose from any number of extensions and upgrades. Keep checking our blog for more hints on where to take your web journey next.